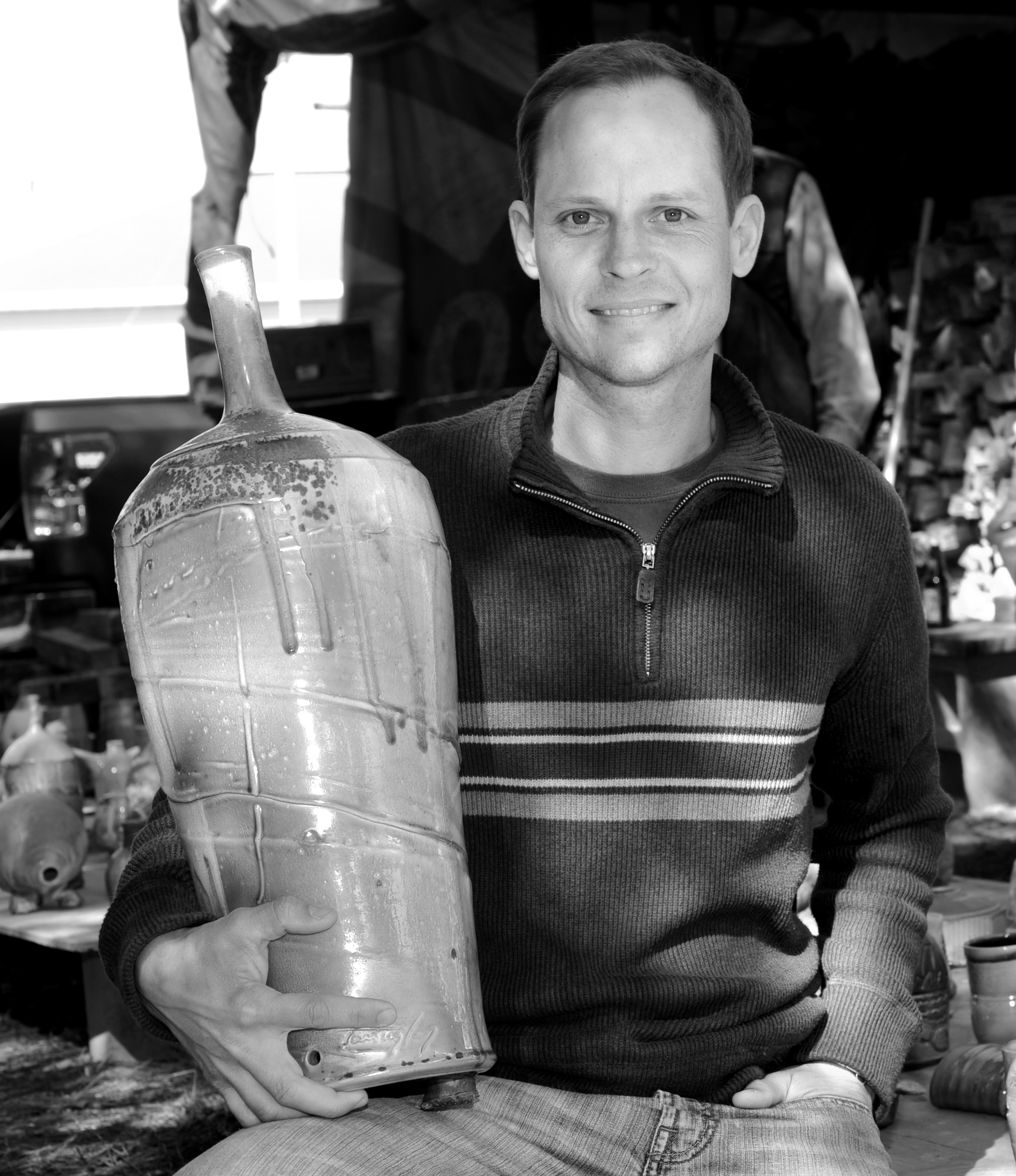 Ben Twingley is a ceramic artist who has been working in clay since 2005, while also working as a photojournalist. His photography has been published world wide including publications like the New York Times, Tampa Tribune, USA Today, Associated Press and the Pensacola News Journal where he spent 12 years.
In 2016 he made a departure from journalism to dedicate all of his time to ceramics.  
His ceramic work has been sold nationally and internationally. He has earned awards at the Gulf Coast Arts Festival, shown his work at the University of West Florida and been published in Lark Crafts book 500 Teapots: Volume II.
Twingley's ceramic work ranges from functional to sculptural with a concentration on the vessel. He fires many of his pieces in large, wood burning kilns each year with the Gulf Coast Kiln Walk Society.
Twingley has been teaching ceramics at the First City Art Center since 2009 and is now head of their ceramics department. He joined Pensacola State College Visual Arts Department in 2016 as an adjunct instructor of studio ceramics.​