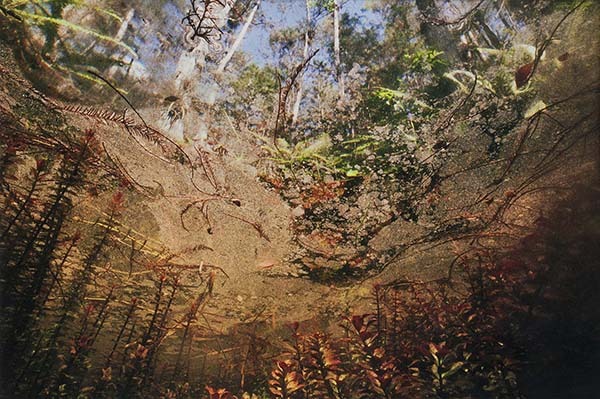 BIG CYPRESS POLLEN
Date: 2007
Category: Photography
Medium: Pigment ink print on rag paper
Item #: 460.13.PH
Big Cypress National Preserve, FL
Her photography for The Mark of Water: Florida's Springs and Swamps exhibition was made "inside" Florida's springs, swamps and waterways and it provides a unique interpretation of these distinctive environments. Her 35mm color images of Florida's wetlands document the primordial underwater world, alien and disquieting and only partially touched by the hand of culture and society.
This image was part of Viva Florida 500: Celebrating Florida's heritage and cultural history.
Karen Glaser first became enthralled with underwater photography in 1983 and has been underwater ecosystems, including oceans, freshwater springs, outdoor swimming pools and wild swamplands photographing for more than two decades She has captured diverse forms of life that have existed since prehistoric times.