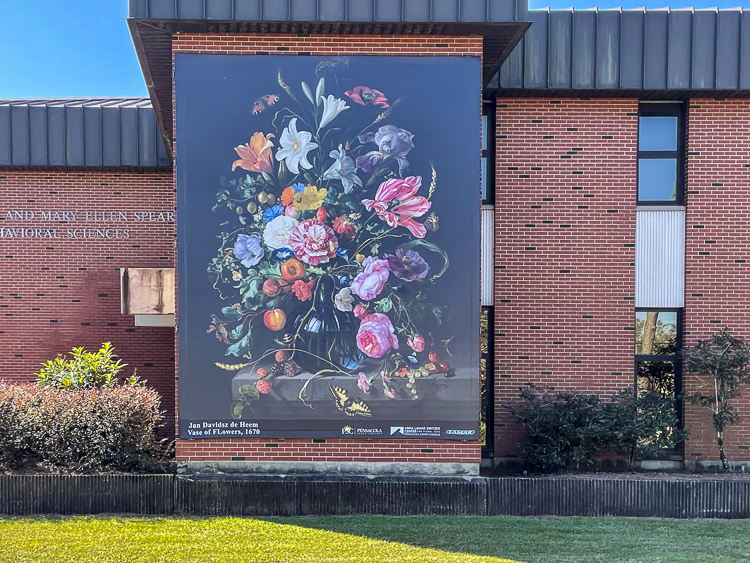 Flowers in a Glass Vase
Date: 1667
Category: Painting
Medium: Vinyl reproduction of the original
Flowers in a Glass Vase is located on the north side of Building 14, the Spears Behavioral Sciences Building.
Flowers in a glass vase on a partly draped stone ledge is a circa 1667 floral painting by Nicolaes van Verendael in the collection of the Suermondt-Ludwig-Museum.
Nicolaes van Verendael was a respected flower painter in Antwerp who worked with Jan Davidsz. de Heem, among others. The early provenance of this painting is unknown but it can be dated based on other works by Van Verendael, such as his garland painting in the Prado which was long attributed to Jan Brueghel the Elder, who began floral painting in Antwerp a half-century beforehand.